Blog
Playing at The Mobile Casino Is a Hit, Guaranteed!
News | 19/10/2023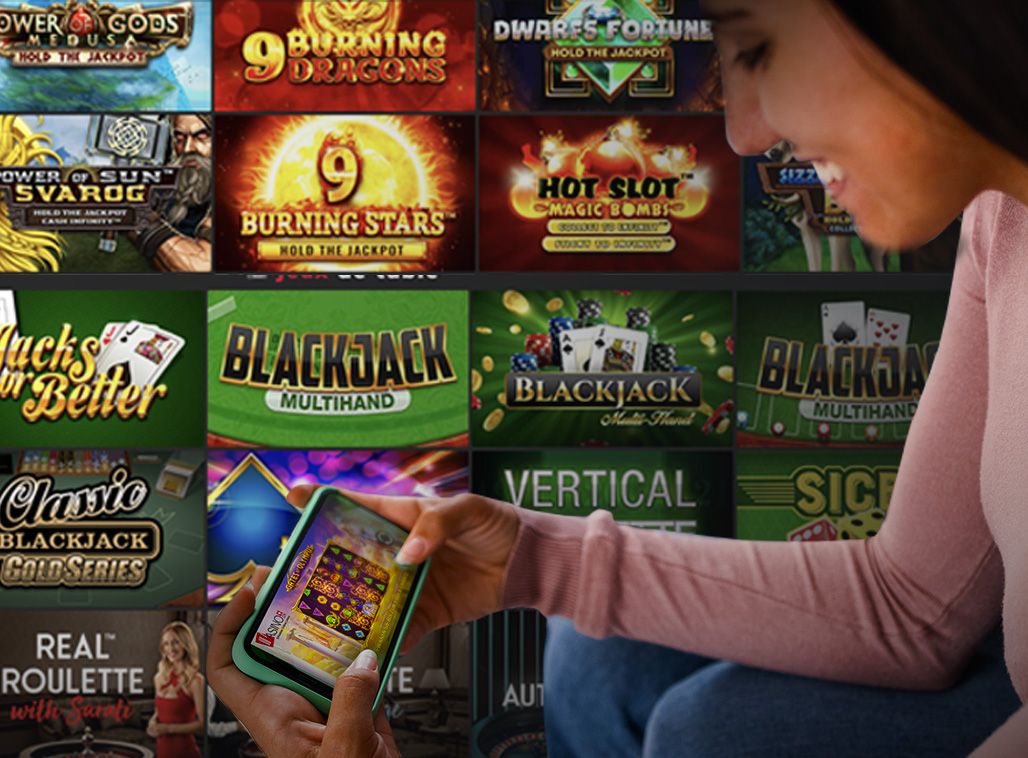 The world of internet games is developing at a rapid pace and does not stop at the virtual doors of online casinos. In doing so, the gaming action is gradually moving to smartphones and tablets. Whether you are an experienced player or new to the world of online gambling, we have summarised the most important tips for a safe and smooth gaming experience on your mobile device.
5 Top Tips for Playing at the Mobile Casino
Here are the top tips on how gambling on your smartphone and tablet is guaranteed to be a hit:
choose a legal and reputable casino
make sure you have a stable internet connection
keep your device up to date
play mobile slots responsibly
control your gaming budget
A Mobile Casino Offers Many Advantages
When playing on your mobile, you don't have to plan for travel times and dress codes like you do at land-based casinos, nor are you chained to your computer for gaming sessions. Instead, you can use your mobile device to play your favourite games while waiting, during your lunch break or when relaxing at home.

In addition to this convenience, another asset is the variety of mobile slots, table games and live casino games, which is in no way less than traditional online casinos. On the contrary, game producers are focusing more and more on optimising games for mobile devices due to the high demand.
Our 5 Top Tips for Playing in Mobile Casinos
Although almost every online casino can now also be visited with a smartphone or tablet, the differences in quality are enormous. Here are our top five tips for safe gaming on smartphones and tablets:

#1: Choose a Legal and Reliable Casino
The first and most important tip is to choose a legal and reliable casino. PASINO.ch is licensed in Switzerland and is exactly such a casino. With the Casino du Lac Meyrin, a renowned land-based casino backs PASINO.ch. Of course, the security measures and player protection meet the highest standards.

Please be careful! Some online casinos claim to be Swiss, but have their company headquarters abroad and do not have a licence from the Swiss Federal Gaming Commission (SFGB). These online casinos operate illegally in our country. Choose PASINO.ch based in Geneva and you are guaranteed to be on the safe side!
#2: Ensure a Stable Internet Connection
To enjoy a gaming experience without interruptions, a stable internet connection is important. Both WiFi and 5G are fast and reliable connections. Keep an eye on signal strength to avoid disconnections at key moments in the game.
#3: Keep Your Device Up to Date
Regular updates to your mobile device's operating system are crucial for security. Updates address security gaps and improve performance. Outdated software can make your device more vulnerable to security risks.
#4: Play Mobile Slots with Responsibility
Whether it's mobile slots or table games like roulette and blackjack, all casino games are for entertainment. Of course, it's exciting when you win, but it's important to play responsibly.
#5: Control Your Gambling Budget
This brings us directly to the next point: your gambling budget. Set yourself limits and stick to them. By setting limits, you'll stay on top of things. Respectable online casinos such as PASINO.ch offer special features with which you can set limits as part of responsible gaming.
Further Tips for the Best Gaming Experience on Your Mobile Phone
More recommendations for a safe and smooth gaming experience with your smartphone and tablet are:
Pay attention to the battery level. Playing mobile casino games can be resource intensive. Disable background applications, reduce screen brightness and use power saving mode to save battery.
Keep an eye on data usage and use WiFi when possible. Some casino games can consume a considerable amount of data, especially live casino games and slot machines with high-quality graphics, special effects, etc.
Take deliberate breaks and spend your time on other leisure activities. As much as gaming is fun, enjoy taking a break from it!
When you play in a mobile casino, it is also important that you have a choice of payment methods. At PASINO.ch, you can choose not only Apple Pay and TWINT but also from a range of other options.
Mobile Slots and Mobile Casino Games at PASINO.ch
Mobile casino games are currently experiencing an incredible upward trend. More and more Swiss people are using their smartphone or tablet to play their favourite slot or to shorten the wait for the next train with a round of Blackjack.

Follow our five top tips for playing at the mobile casino and enjoy a safe and smooth gaming experience at PASINO.ch - your Swiss online casino!
More news