Blog
Swiss land-based vs online casinos: who wins?
News | 29/01/2023
Is it better to play in a Swiss land-based casino or an online casino? This persistent question is the subject of many a heated debate between players. But what are the advantages of each format? Are these gaming platforms really in competition with one another? Pasino.ch presents some objective and accessible arguments to help take stock of these questions.
SUMMARY
---
---
---
---
Why play at a Swiss land-based casino?
In Switzerland, there are 21 land-based casinos that continue to delight its visitors and players. Some well-known establishments, such as Casino du Lac Geneva de Meyrin, have an impeccable reputation, with services comparable to the those offered in Las Vegas. This continued popularity is due to many exclusive and attractive features offered at these land-based casinos.
The Swiss land-based casino atmosphere
Every Swiss land-based casino has a unique atmosphere, highlighted by staggering wins. Of course, this is an ideal way to have a good time and get away from the daily grind. From the thrilling sounds of the slot machines to the beautiful layouts of the numerous, prestigious table games, land-based casinos never cease to amaze Swiss players, newcomers and all visitors. It's this atmosphere which almost never fails to convince new players of the advantages of land-based casinos!
The attractive context
It should come as no surprise to online players that all Swiss land-based casinos reassure their players with a classic and "refined" approach featuring alluring table layouts and pleasant decorations. Land-based casino fans thus feel very well taken care of while they play their favourite table games or slot machines.
Additional services
Land-based casinos are geared towards the complete satisfaction of every player. With restaurants, hotels, bars and performance halls, these establishments can be true entertainment complexes and maintain their prestige by providing players with all-encompassing additional services and experiences aimed at their satisfaction. Having fun while enjoying premium services is what keeps players interested; and this makes total sense!
Instant wins
Another advantage of land-based casinos is that payments from winnings are made immediately. Whether you're a fan of slot machines or table games, every victory is characterized by the immediate distribution of chips (or, in some cases, credit to the player's casino card). A player simply has to go to the cashier to instantly exchange these chips or credits into Swiss francs. Easy, effective, and swift!
What are the advantages of online casinos?
While there are, of course, exclusive advantages associated with playing in Swiss land-based casinos, online casinos such as ours can be very attractive for betting, playing and offering ways of winning a jackpot!
Online casinos are available 24/7
One of the biggest advantages of online casinos is that they are available 24/7. The daily work schedule of a casino fan doesn't matter because the slot machines and table games in online casinos are always accessible, day or night. Moreover, players don't have to wait to enjoy their favourite slot machine, or for the establishment itself to open; they can have instantaneous fun!
An ever-growing catalogue of games
Although some Swiss land-based casinos offer a wide variety of games, online casinos have a more extensive catalogue for players to enjoy. With a few simple clicks, players can access numerous innovative and exciting titles, such as Dragon's Fire Megaways. And for players that frequent Swiss land-based casino slot machines, you will definitely enjoy the slot machines available online which are very similar to the slots in land-based casinos. The same goes for fans of blackjack, video poker, roulette or baccarat, where the rules and mechanisms of the online versions are identical to those in land-based casinos.
Play Anywhere
Another advantage of online casinos is that all of the available games are accessible from a computer, smartphone or tablet. Simply log in to your account and try to win big. This advantage is particularly attractive for players without means of transport to Swiss land-based casinos. Additionally, as long as there is access to Wi-Fi or mobile data, players can even have a bit of fun during a break from work.
Incredible Live Casino Games
Never experienced the thrill of online casino games? Your first Live Casino games will definitely surprise you! Unlike other "classic" forms of entertainment, you will quickly discover that live gaming sessions with real dealers and players are an incredible gaming experience. These games are filmed and broadcast live with multiple camera angles so that you don't miss any of the action. Fans of roulette, Blackjack, Baccarat or Poker can enjoy the experience live from the comfort of home, or even try the other surprising and exciting live casino games like Monopoly Live or Football Studio.
Swiss land-based and online casinos: additional services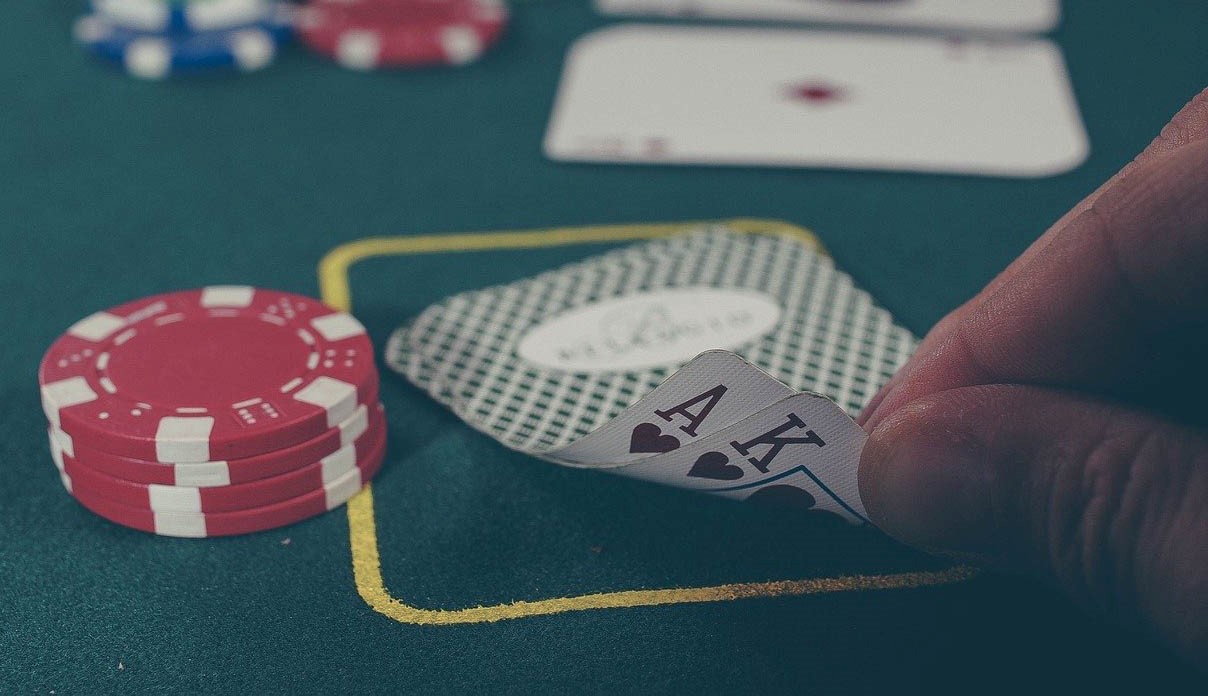 Now you understand that there are exclusive and significant advantages to both land-based and online casinos. And although some will argue for one over another, these arguments are subjective and preference-based.
From an objective point of view, land-based and online casinos are complementary services. While Live Casino games offer a comparable gaming experience from the comfort of home, physical establishments offer additional services like restaurants, hotels and performance halls. The differences cannot really be compared, and it's really up to each player, their profile and their preferences.
Reminder: the game should always be fun
Whether you're enjoying land-based casinos or online casinos, the game should always be fun. Addiction is a very real problem that can lead to difficult situations for players.
Pasino offers personalized assistance to help answer any questions about our services or provide support for those exhibiting signs of addiction. We also recommend that you take the self-assessment test available on our site. If necessary, you can also set "your own rules" and change the settings to limit accessibility based on your individual needs.
More news